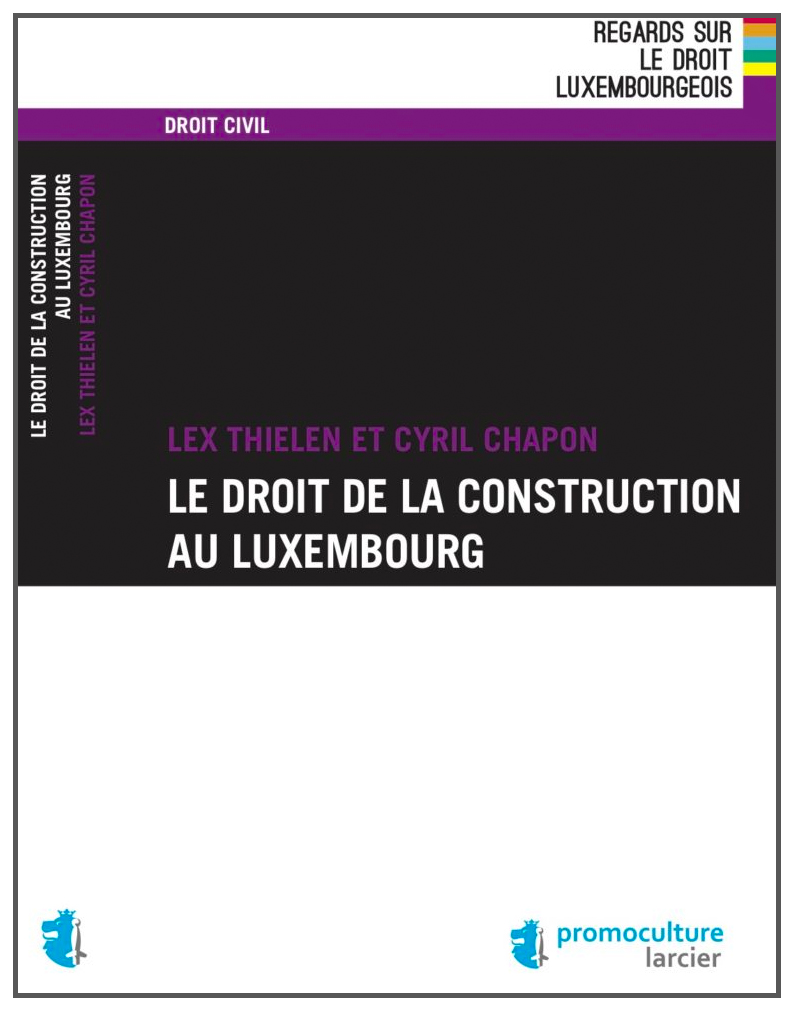 CONSTRUCTION LAW IN LUXEMBOURG
Lex Thielen & Cyril Chapon
In this book, the author paints a complete and current picture of construction law in Luxembourg. On the basis of an in-depth analysis of the service agreement, it examines the obligations of the manufacturer and the client, followed by a detailed analysis of the manufacturer's liability regime.
The book then analyses the sale of a property that is yet to be built, which also refers to the legal framework governing the liability of manufacturers.
Particular attention is paid to the liability of the manufacturer in its relations with third parties, whether in terms of neighbourhood disturbances or the right of way. Before finishing his work with a complete analysis of the obligations and responsibility of architects and engineers, he examines the characteristics of the sales contract with regards to real estate.