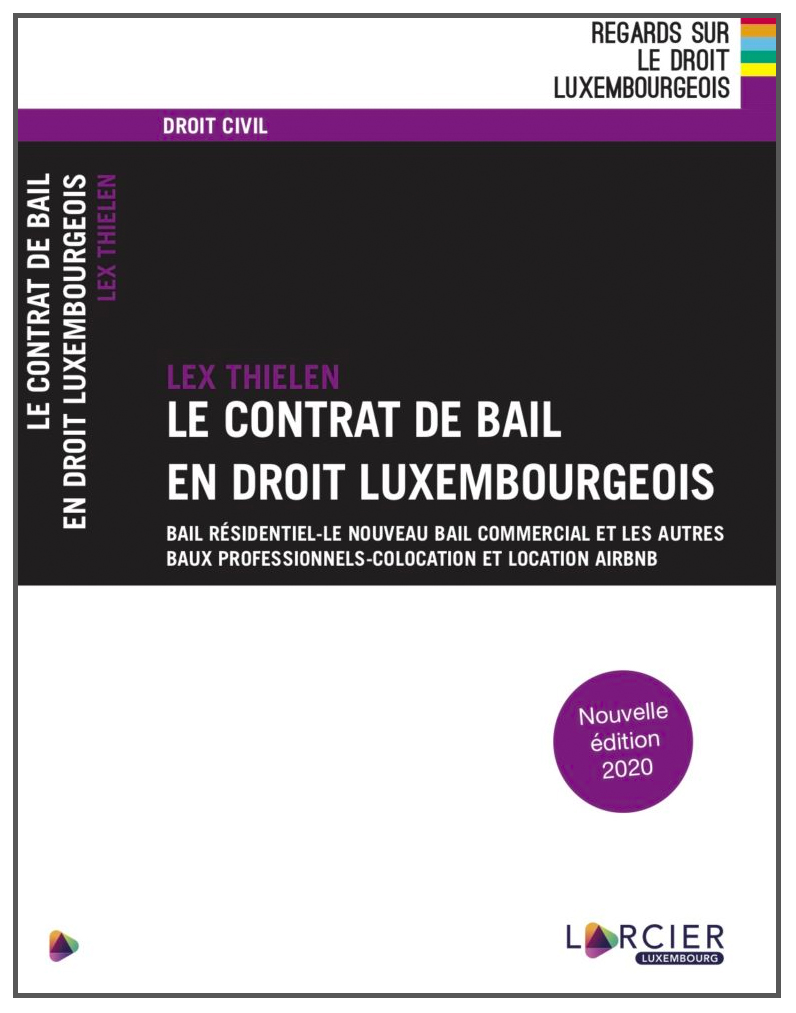 THE LEASE AGREEMENT IN LUXEMBOURGISH LAW (NEW EDITION 2020)
RESIDENTIAL LEASE – THE NEW COMMERCIAL LEASE AND OTHER PROFESSIONAL LEASES – HOUSESHARING AND AIRBNB RENTAL
The signing of a lease agreement binds the owner of a premises to the tenant who occupies it, with clearly defined rights and obligations.
Targeted at both a professional (judges, lawyers, real estate agents, construction managers) and a private (owners and tenants) audience, the author presents his first update of his book which has become in a few years the reference work in Luxembourg for all lease contracts, whether residential or professional.
For the first time, it also offers a legal analysis of the legal framework applicable to Airbnb and Housesharing, and also reviews the new provisions applicable to the commercial lease since 2018. The author's goal is to provide clear and legally detailed answers to all questions that all parties may have regarding residential, but also professional, and more particularly commercial, leases.
The book is not only targeted at professionals, but also at individuals who will find a practical, compact guide at the end of the book, allowing both owners and tenants, but also real estate agencies or construction managers, to quickly navigate through the questions they may have. Referring to numerous recent judgments, most of which have never been published, the author delivers a very complete and detailed analysis of the current state of Luxembourgish law in terms of lease agreements.
Two years after the publication of the new legal framework applicable to commercial leases, the book answers many questions that seem unclear.